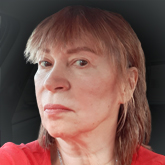 Testimonials
"Marisa's visions have positively impacted my life as well as the lives of my friends and my family."
"Marisa Anderson is
one of the most authentic,
naturally gifted psychics
I have worked with."
Rated 4 stars in
"The Directory of Psychics"
Memberships
The American Society
for Psychical Research, Inc.
The New York
Academy of Sciences
American Association
For the Advancement of Science
Representative Client List
Astrological Fund
Attorneys
Bloomingdales
Boces
Celanese Trivera
Central Animal Hospital,
Scarsdale, NY
Cornell Group/Wall Street
Croton, NY Senior High School
- senior sponsorship/program
Dan Gomez, Unsolved Mysteries
Doctors/Practitioners
Elaine Mercado, Author
"Grave's End"
Engineers/Architects
Homicide Department,
White Plains, NY
Houdini Historical Society
IBM
John Sutton, Author
"Psychic Pets"
Johnny Mitchell, NFL player
New York City Task Force
Parapsychologists
Professor/Author Hans Holzer -
sessions/books
Professor Henry Wolf
(Artist/Photographer),
Parsons School of Design, NYC
Scientists/Physicists
Sherry Suib Cohen,
Journalist/Author
- sessions/book
Shooting Stars, NYC - sessions
Teachers
"The Players Club", NYC
Thomas Cere, Astrologer/Author
Marisa can help you
or your company.
Read more on consultations >>



Give a Gift Certificate
Contact Marisa
to find out how >>





Please consider a Gift
Donation to our rescue
efforts at Heavens Graces
so that animals can
benefit with our special
care!
Donate Now >>



Purchase a Phone Session with Marisa through PayPal.

BIOGRAPHY
Marisa Anderson has lived her entire life in the paranormal arena. Even as a child growing up in Manhattan and Westchester County, New York, Marisa's unique talents and sensitivities were evident to her friends and family. However, thanks to good and loving parents, her childhood was rich, fulfilling and well-balanced.
Many of her weekends were spent in New York City, an excellent vantage point from which to explore plays, musicals, operas, ballet and museums and foster a lifelong passion for her Russian family heritage. Her father, a remarkable "sensitive", and her Mother, an advocate for and a believer of intuitive phenomena, were émigrés from the then resolved Soviet Union. Throughout her childhood, Marisa was immersed in the culture of her family, studying at the Russian academy at St Sergius in Manhattan and developing talents for the ballet and piano. Marisa spent her summers volunteering at the Tolstoy Foundation Center, a non-profit international philanthropic organization located on the 70-acre site of Reed Farm in Valley Cottage, NY, where she spent time with her personal friend, Alexandra Tolstoy, youngest daughter of Leo Tolstoy. Countess Alexandra Tolstoy, who died in 1979 at the age of 96, co-founded the Tolstoy Foundation in 1939, with sponsorship from such prominent intellectuals as Sergei Rachmaninov, Igor Sikorski, Tatiana Schaufuss, Boris Bakhmeteff and Boris Sergievsky. President Herbert Hoover became the first Honorary Chairman from 1939-1964.
Marisa's experiences during these early years enhanced her natural spirit for action and influence, strength of mind and deep compassion - all the while honing her strengths of perception. Her love of life, her curiosity and her special extra sensory abilities, positioned her into the paths that led her to do the work that she does today. The allowances of her culture and its beliefs were crucial.
Marisa's mother noted that wild animals would appear tame around Marisa. British author John Sutton immortalized one such episode with a wild horse, in a story entitled "The Psychic Pet Consultant" about animals named "Bonnet" and "Lizzie". Her natural perceptive abilities, love for animals and her father's passion for wildlife, led her to future work in animal rescue.
As a young adult, Marisa modeled while attending classes at The Actors TV Studio. Here she met Henry Wolf, a famous photographer of many prominent faces, now world renown painter, who had been a professor of graphic design at Parson's School of Design, and later photography at the New School in NYC. She began to watch her new mentor's techniques and adapted them to her own trade in graphic design and advertising. She became a successful photographer, working for clients such as Bloomingdale's and Zales, while running a full service art studio. She went on to gain prominent accounts, including Jeno's Pizza, Peter Pan Peanut Butter and Lucien Piccard. Building on this success, Marisa expanded her business, moving to Arizona and then California.
Marisa gained additional recognition through her "World Predictions". This includes giving a comprehensive account of the 2000 U.S. Presidential Election and the events of September 11, 2001, as well as the predictions of the 2004 Indian Ocean Tsunami and the downing of Flight 800. She has also worked with clients to resolve anomalous phenomena, or hauntings, such as in the famous case of Grave's End.
Marisa has serviced over 30,000 clients over the years doing her Intuitive Consulting. As a NYC Body Mind Spirit Expo Lecturer, she was asked to participate in The New York State Mentoring Program initiated in 1984 by Governor Mario Cuomo for special High School students that were chosen for the one on one mentorship program. These students were able to choose their mentor and it was overseen by the schools teacher mentoring committee. The program was sponsored by the state, and within Westchester County; Somers, NY.
Today, while Marisa continues to lend her abilities to criminal investigations and animal rescue, she also offers a wide array of services to resolve virtually any open-ended questions. In addition to working with corporations to predict catastrophic events in the financial and business arenas, Marisa also consults individuals on personal concerns ranging from wellness and relationships to major life decisions.
Read Personal Accounts and Stories about Marisa's work >>
Marisa's work has been embraced by the media, inspiring books, movies and guest appearances on many TV and radio shows.
Read more about Marisa in the Media>>