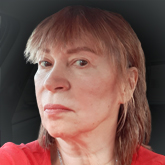 Testimonials
"Marisa's visions have positively impacted my life as well as the lives of my friends and my family."
"Marisa Anderson is
one of the most authentic,
naturally gifted psychics
I have worked with."
Want to schedule
a Consultation?
Contact Marisa today
at (845) 670-7052 >>





Give a Gift Certificate
Contact Marisa
to find out how >>





Please consider a Gift
Donation to our rescue
efforts at Heavens Graces
so that animals can
benefit with our special
care!
Donate Now >>



Purchase a Phone Session with Marisa through PayPal.

Marisa's Intuitive Healing
Because of the energy that has been tested coming from Marisa on many scientific projects she has been asked to be a part of, she has for many years offered this form of healing to her clients. Through corroborative evidence there has been indeed the existence of a powerful energy that Marisa emits. She has in the past been part of and completed scientifically granted projects showing proof with evidence in videos and technical equipment and observations for scientific testing that she indeed supplies a strong intuitive energy with emissions that have been targeted to certain objects or areas without any placement of hands or touch. She has used these energies in many areas, one of which has been energy healing with successful results after conventional medicine has been exhausted leading to little results. She can assist you or your pet, with Drug-free Alternative Healing Methods ...

For many people, this may seem odd but Marisa is already renown as having accomplished these credentials within scientific circles and law enforcement, to her credit attaining corroborating proof of who she is and what she has been capable of doing all her life. Her healing energy, is a pure form of alternative medicine through powerful energy healing.
Imagine Your Health and Your Life Return! Nothing is impossible! It IS possible to achieve improved health and relief from chronic pain through Marisa's energy and intuitive healing abilities. It must be understood that your body did not get ill overnight and you will need to commit to a healing program with Marisa. However, many individuals experience IMMEDIATE, near-miraculous relief of their pain and other symptoms which may be felt as heat or tingling even over the phone. Animals too, have reacted to this energy sent by phone as Marisa "travels" to be with you or them.

Since childhood Marisa had notices this powerful energy, and in adult hood this traveled by word of mouth within scientific circles interested in varying progressive areas of such phenomena and its subsequent research. Her gifts along with her pure empathy enables her to connect with you and your body and "see" problems and deliver advanced powerful energy "adjustments" she will make to your body (internal organs, soft tissue, bones, brain for such things as dopamine release, etc.) which will lead your body away from illness to wellness.
Please visit the Testimonials Page for some cases. Doctors have refered their patients to Marisa when they don't have any viable treatment plans nor any results from treatment given for their patients.
Private healing sessions are available by appointment at your home for an additional travel fee depending on your location, but most treatments are done remotely and by telephone...most convenient for the sick and ailing. Marisa also works with animals.
For prices see Client Sessions via PayPal button on the left. For personal visits on locations, we will discuss adding additional costs for time as travel fees.