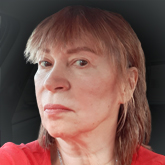 Testimonials
"Marisa's visions have positively impacted my life as well as the lives of my friends and my family."
"Marisa Anderson is
one of the most authentic,
naturally gifted psychics
I have worked with."


Marisa's work has been
embraced by the media,
inspiring books, movies
and guest appearances
on many TV and radio shows.
Read more about Marisa
in the Media >>




Give a Gift Certificate
Contact Marisa
to find out how >>





Please consider a Gift
Donation to our rescue
efforts at Heavens Graces
so that animals can
benefit with our special
care!
Donate Now >>



Purchase a Phone Session with Marisa through PayPal.


How can this power be used?
Paranormal activity and ability has fascinated humankind since the beginning of time. As the world has evolved, so has our understanding and acceptance that some gifted individuals are able to see beyond the confines placed on most people. The arenas of science, law, medicine and even the military, have embraced this new frontier. We have progressed from denying the possibility to believing in the potential - and from researching to utilizing these abilities. Now experts are asking "How else can this power be used?"
Born with the innate ability to see beyond what most of us experience, Marisa Anderson is able to envision events of the past and use the information to affect the present and future. Her advanced, emotionally intuitive method of problem solving has positively affected countless lives. Marisa has gained recognition worldwide for her work with criminal cases, exacting world predictions and resolution of anomalous phenomena, better known as hauntings.
Listen to predictions and testimonials. Also, view two televised readings. >>

Read about the latest prediction. >>
Ark Midnight Episode 177 - Marisa Anderson:
Credentialed Profiler for Police & Cold File Homicides. Famous for her "World Predictions" - including the 2000 U.S. Presidential Election & the events of 9/11, the 2004 Indian Ocean Tsunami, the downing of Flight 800 and much more.
Listen to the 2nd hour (MP3) and 3rd hour (MP3).
Marisa Anderson lends her talents to help people in the areas of:
Criminal Investigation
Science/Technology Data
Corporate Analysis
Healing & Health Issues
Parapsychology/
Psychokinesis Research

Archeology
Architectural Diagnostics
Anomalous Phenomena
- Hauntings
Individual Concerns
Animal Concerns
How can Marisa help you? Read more about Consultations >>
Any domestic violence?
Be Strong - abuse is not just physical! Get injuries medically documented but start with a call. Call the National Violence Emergency Talk Line directly at 1-800-799-SAFE.